Custom Horse and Pet Portraits
A custom portrait is a truly unique expression of that very special animal in your life.
I've had the privilege of working with hundreds of horse and pet owners to capture the life and personality of their beloved animals. If you're interested in commissioning a horse or pet portrait, I'd love to chat with you. Click below to learn more about my process and set up a free consultation.
My paintings are bold, expressive, and full of life. I strive to capture not only an animal's likeness, but their motion and energy as well.
As an animal lover, I've spent a lifetime painting portraits of all kinds of animals—from dogs, to horses, to farm and safari animals and more. I'm passionate about capturing the energy and spirit of these animals with bold color in lively oil paintings.
If so, I invite you to join my Facebook group—Jen Brandon Studio for Artists. There you'll find a growing community of artists of all skill levels learning how to paint loose and more expressively.
Check out these free resources for artists!
3 Must-Know Tips for Painters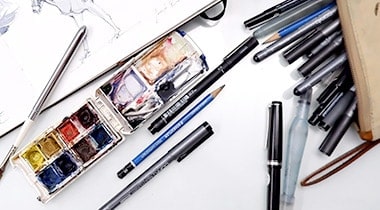 Sketch Materials Checklist
Animal art prints make great gifts. Whether you're trying to find something special for an animal lover in your life, or just getting yourself a little something, our selection of pet portraits, horse portraits, and animal prints is always growing. 
Sign up to join my mailing list!
Don't miss out on great deals on prints from the shop and all the latest news.